It's my birthday in a few weeks.
June 12th.
I don't care how "old" I get, I LOVE birthdays!
They are an opportunity to celebrate LIFE.
With the people that I LOVE.
I get to eat SWEET things.
Fall upon random SURPRISES every where.
My birthday is my favorite holiday.
Every year I make a WISH LIST.
Sure, people can use it as a guide to buy me something nice if they want to. :) I'd be happy with that.
But creating a wish list helps me to organize my dreams, my wishes, and my wants for the next year to come.
And it keeps me DREAMING.
So here it is. My annual wish list.

Pairs of Sequin and Rhinestone Platform Pumps.
I have been eyeing them for a long time, and they are so BEAUTIFUL. ♥
There is this fun shop on Etsy called Taylor Says and she sells gorgeous shoes.


Sony A33 DSLR Camera.
My beautiful expensive SLR camera broke about a month ago :(
It is what I use to take beautiful cupcake photos.
So I am in desperate need of a new and wonderful camera.
This is the camera that is tempting me.

A spa day. Anywhere.
I'd love one of those "spa retreat" vacations.
But even a trip to a spa for an entire day would be exactly what I need.

This website-The Cupcake Tower has amazing cake pop towers.
This one is reversible. So you can use it for cake pops & cupcakes.
Cupcake Towers just bring all the beauty and yummy-ness of my cupcake creations together.
(Amanda Cupcake)

An edible image printer.
So I can make even more personalized cupcakes & cakes.
The possibilities would be endless with this!
I ADORE this store.
I just FREAK OUT when I am here.
So a Gift Certificate to Sephora..
A Shopping Spree to go crazy with fun makeup
would be fabulous.
This is the more pricey wish..
But I really want a Macbook Pro.
They are best for creative people ♥
I've wanted one for a long time.
I am hoping my business can take off..
so that this year will be the year the Macbook Pro becomes a reality for me.
An IPOD Touch.
Another expensive wish. ♥
That I really want to have happen.
I've never really had an official IPOD.
And I've always wanted one.
Yes, I still listen to the old skool CDs.
But I'd much rather my music be pocket portable.
Even better than carry-a-boom-box on my shoulder portable.
A membership to Bag Borrow Or Steal. (Otherwise called Avelle)
So I can Rent beautiful designer items, and be fickle about it.
No commitments needed.
Just fun and fashion. ♥
There is this website I love.
Called Fancy Flours.
It is the equivalent of Sephora for me,
but in cake decorating supplies.
I would love to buy that store out for my birthday.
Or at least have a lot of shopping spree fun!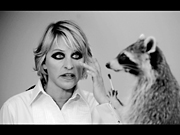 I want Ellen Degeneres who is my favorite comedian of all time to eat one of my cupcakes this next year. I am already planning on sending her one of my cupcake kaleidoscopes. It would literally be my dream come true for her to eat one on her show. She has made me laugh so hard to the point actual tears since I was a tween!
A box of handmade cupcakes by someone who loves me.
I always make cupcakes for other people :)
But I would love to receive handmade ones in a pretty box from a friend..
or even a group of friends who got together to make them.
That would be even better.



Sleeping Beauty "Aurora" Apron.
I know you..I walked with you once upon a dream.
Another favorite sold on Etsy.
Shop: Lover Dovers Clothing





A SURPRISE PARTY.
Yes, I've always wanted someone to throw me one.
It just shows how much someone loves you when they
take time to throw you a surprise party. It really has to be planned well.
And just think.. a bunch of warm faces in the same room welcoming me?
Life can't get much better.
Someday..there will be a surprise party in my future.
Not sure if it will be this year.
But I can keep hoping and dreaming.




Champagne for breakfast.
And a very long breakfast..out under the sun.
Welcoming me to the first day of the rest of my life.




Plane tickets to somewhere fabulous.
Or even someone to steal me away and take me away Calgon style.




A love letter from James Franco.
Ok, maybe just a love letter in general.
A very smart and wise and funny sounding love letter.
That I will want to keep forever.
This is why James Franco crept up in my mind.
His brain is kind of my ideal man brain. :)



..And last but not least, a vision of the ideal birthday: